The digital world shuddered this Thursday in the United States.
The Federal Communications Commission (FCC) of that country announced the total repeal of Internet neutrality standards approved by the Barack Obama government in 2015, which prevented providers from charging additional fees for faster access to certain content in the country. network.
Basically, they were obliged to treat the entire digital universe equally, which, in political terms, meant that the authorities claimed that the companies that provided the service did not block, slow down or discriminate in any way the content or applications.
With the new law, everything will change.
What is the neutrality of the Internet and why is it important that the United States has finished with that?
The Donald Trump government puts an end to the rules that guarantee the neutrality of the Internet in the United States.
The companies that provide the service will now have the freedom to experiment with new prices, prioritize or block the content, without having to render accounts.
This could have great benefits for providers, explains Ryan Singel, an expert in network neutrality at the Center for Internet Studies and the Society of Stanford University.
And this is due, he says, to that traditionally the telephone market in the United States has been very uncompetitive.
"We only have four large companies that offer wireless and broadband Internet, which is terrible, and 51% of Americans have only one option to choose their Internet service," he adds.
With this new model, it is estimated that these companies will be able to raise much more money from netizens and invest in improvements for their services.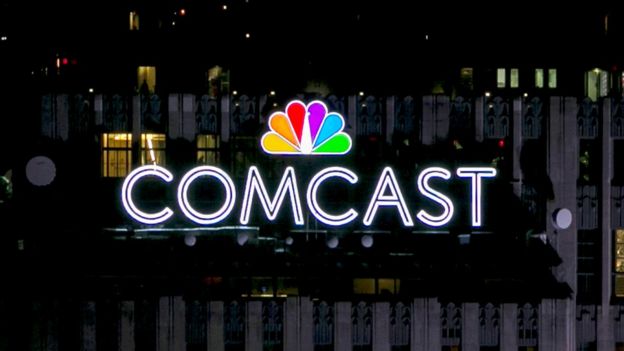 "Al eliminar las restricciones, estos proveedores serán los principales beneficiarios, aumentarán sus ganancias, se volverán más competitivos y esto les permitirá expandir y mejorar el servicio o llevarlo a comunidades más pequeñas", dice el experto.
Pero si para las empresas traerá beneficios y en teoría ayudará a las comunidades pequeñas a tener un mayor acceso a la red, ¿cuáles serán las consecuencias que esto podría tener para la gran mayoría de los usuarios o para las empresas que usan servicios de Internet en los Estados Unidos? ?
¿Y cómo puede esto afectar el resto del mundo?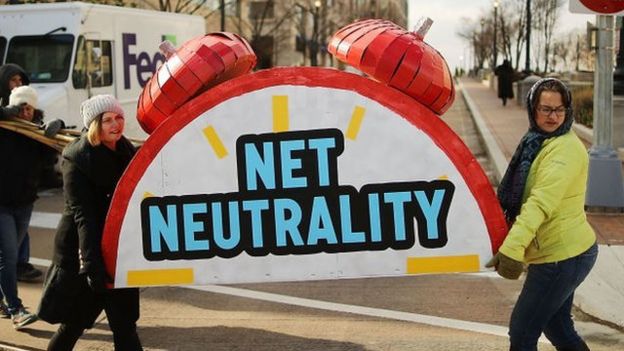 Cargo por fijación de precios de conexión
Según Singel, uno de los primeros efectos será un aumento en los precios de conexión.
Sin embargo, el especialista explica en una entrevista con BBC World que las principales consecuencias no serán visibles de inmediato y que no tendrán un efecto "directo" sobre los usuarios actuales, aunque serán los más afectados.
"La votación aprobada el jueves permite a los grandes proveedores de Internet encontrar formas de cobrar más dinero a las empresas en línea, es decir, les permite subir los precios si quieren tener un acceso más rápido a Internet".
Hasta ahora, cualquier compañía que quiera usar la red podría hacerlo independientemente de su potencia o tamaño.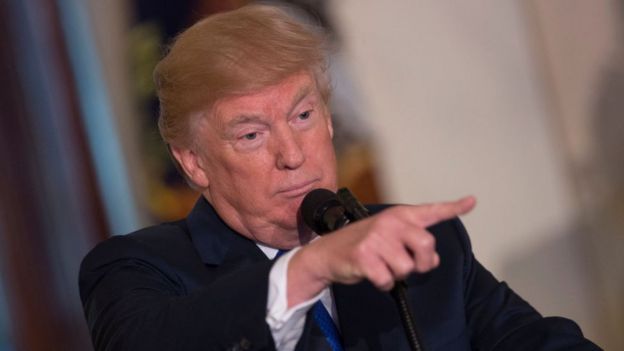 Tenía el mismo derecho que un joven programador de un pueblo de Massachusetts que quería abrir un blog o crear una aplicación sobre los beneficios de la apicultura que un gigante como Google.
Pero a partir de ahora, las empresas podrán discriminar qué usuarios otorgan más ancho de banda o quién limitará o cortará los servicios.
For the users
"It's good to say that the first consequences will not fall directly on people The fastest way to make money is behind the companies that are in the network, which in turn will be reflected in the Internet experience of ordinary users," says Singel .
The problem, he adds, is that the above will make the services we use online, such as streaming services (to watch videos or listen to music), become much more expensive as well.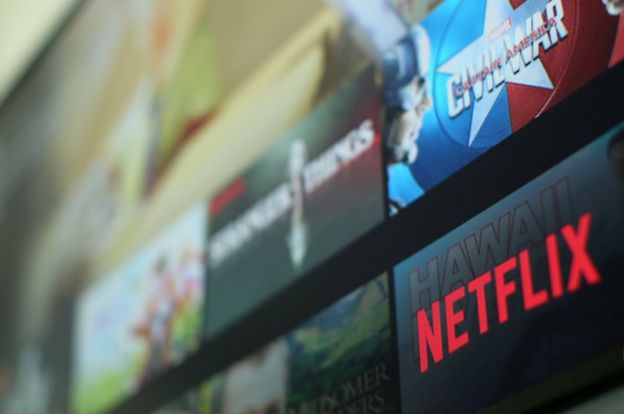 "Netflix, for example, will be more expensive, since they will have to pay higher fees for using better quality Internet to offer their services, they will have to charge their users more to maintain it, so we will see that the Internet will become much more expensive in the services for which you pay, "explains the specialist from Stanford University.
Other services, such as online sales, may also experience a price increase: when you have to pay more for Internet service, the prices of the products will also increase.
In the same way, as some companies will benefit from others, the larger ones, such as Amazon, would benefit, while small entrepreneurs will see their selling possibilities reduced.
In addition, the specialist believes that, in general, it could generate a "differentiated Internet" for those who can pay more and for those who pay less.
"As it happens in some countries, we can find that Internet services are sold in" packages ", as is the case with telephone plans or television channels, grouped according to the provider," he says.
But it will not be there.
Less variety
Singel warns that there will also be fewer free services: since the companies that now offer this type of services will have to pay more, if they do not charge more they will become unviable from the economic point of view.
This, he says, will not affect the big companies that can pay for this.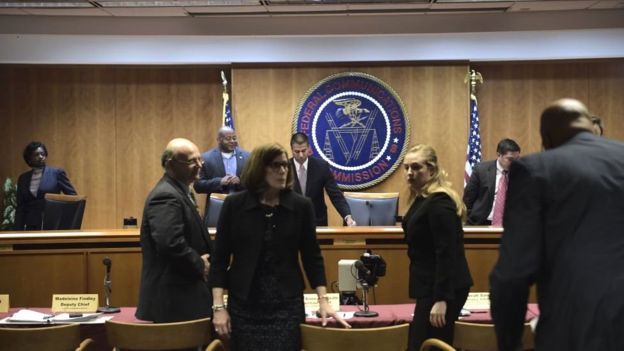 However, it could mean the end of small businesses or the failure of new projects in the network.
"Given that the prices to have a better internet will increase and suppliers will be able to control it at will, there will be fewer new companies in the network, there will be less variety and it will keep the energy concentrated in the Internet giants and that there will be less possibilities for innovation and plurality, "he says.
"It will be an Internet more controlled by the most powerful companies, there will be less possibilities for digital entrepreneurs to carry out their projects and will limit in general the freedom and variety of the network," he says.
Censorship
Another of the most controversial points of this new law is that Internet service providers can block or censor content for any reason.
"If Comcast and Verizon, for example, decide we do not want sites that sell weapons, they can block those sites." In the previous rules, companies were forced to keep any page on their servers, regardless of whether they were in favor or against their Now all that changes, "says Singel.
During the previous law, any service and any application were legal under US law. UU And nobody could interfere in that without a judicial or federal order. Now this prerogative belongs also to service providers.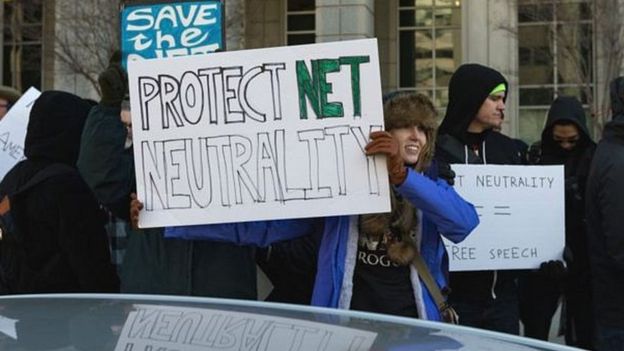 "Any company or blogger, for example, who defends controversial speeches or controversial opinions could see your website censored or blocked," he says.
But since the Internet is a global phenomenon, the consequences will not be left alone in the United States.
Global consequences
According to Singel, the lack of Internet variety and a "more boring" network will be one of the main global consequences of the elimination of net neutrality in the United States.
Other losers will be companies or even foreign users that host information in the servers of that country.
"If a foreign company wants to use American Internet services to reach more users in that country, it can be found that it will not have the same ability to distribute its contents as a local company or an Internet giant," he says.
The possibilities of entering the US digital market. UU., Says the expert, will be increasingly difficult, bureaucratic and will take processes in which it will be Internet providers that give the last word.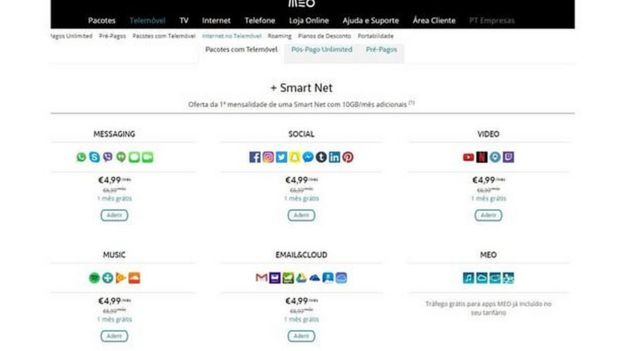 A similar effect for companies, innovators, small businesses or applications that seek to host information on American servers: they may find that the speed to access them slows or increases.
From now on, the nature or size of the company will guarantee that it has a better or worse internet service.
"There are companies that are outside the United States that can be asked to pay more if they want to communicate with Verizon or Comcast customers, for example, if they want to reach the users of those companies," he says.
Symbolic consequences
On the other hand, the expert points out that the consequences are not only at the practical level.
"For a long time, the United States had been a leader in Internet neutrality, an international example, and the law signed by Obama to regulate the Internet in 2015 has become an international milestone," he says.
The new law, according to Singel, is "a very bad message for the rest of the world, because it shows how the big telephone companies can dictate to governments what they have to do".
Pero, según Singel, también podría tener consecuencias políticas dentro de la sociedad estadounidense.
"Es bueno aclarar que se trata de una medida que se toma a pesar de la oposición generalizada de la opinión pública, de los expertos y que trasciende incluso la clásica división de opinión entre republicanos y demócratas", dice.
Una encuesta publicada esta semana por la Universidad de Maryland indicó que el 83% de los estadounidenses se oponía al cambio en la ley. Solo entre los republicanos, el nivel de oposición fue del 75%.
"Esto, lógicamente, también es negativo para la imagen del gobierno, porque es algo que la gente no quería, pero no lo escucharon y lo aprobaron de todos modos, esa no es una buena manera de hacer que la gente crea en democracia. procesos democráticos ", concluye.