Like Big Brother, Google knows a lot.
Know what you are looking for, what interests you and the places you visit, among many other things.
We are talking about Google, the most used internet search engine in the world.
"When you use Google services, you trust us with your information."
This is how the technological giant tells its users in the first line of the terms and conditions of privacy.
The 8-day digital diet that will allow you to know how much information there is about you on the internet
But what you probably do not know is that Google offers the possibility of eliminating the information that is stored in a place called "My activity" or "My activity" in English.
We explain it to you in several simple steps.
1. Delete my activity
Each time you perform a search on Google, the company saves it associated with your account.
It also records every movement you make, such as filling out a form or reading your mail in Gmail.
All data is collected in a site called "Activity" so that is where you have to go.
Here is the link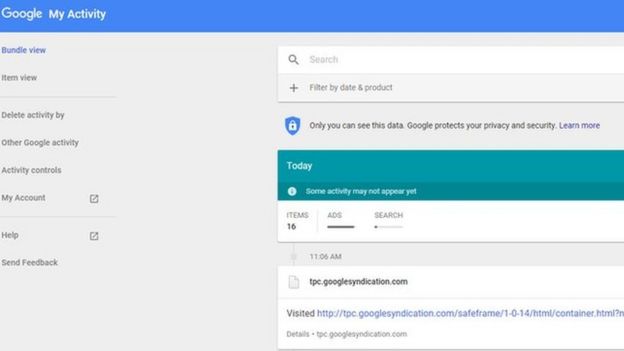 You have three options when it comes to deleting information:
The first option is to use the search to find a very specific page.
The second option is to erase the searches of a day by hitting "Today" and then "Delete" (shown above).
The third option is to eliminate all your search. To do this, click on "Delete by theme or product" in the list on the left.
Click on "Delete by date" and select "All period." If you are sure of this option, click on "Delete".
In all cases, a Google warning will appear on possible repercussions, but in reality, deleting the Google search history and the navigation trail does not have any consequence, neither in regards to the operation of our Google account and its applications. .
2. Eliminate all your activity on YouTube
Google also keeps track of all your YouTube searches.
But this is something that you can also delete easily by deleting the search history.
Here is the link to access it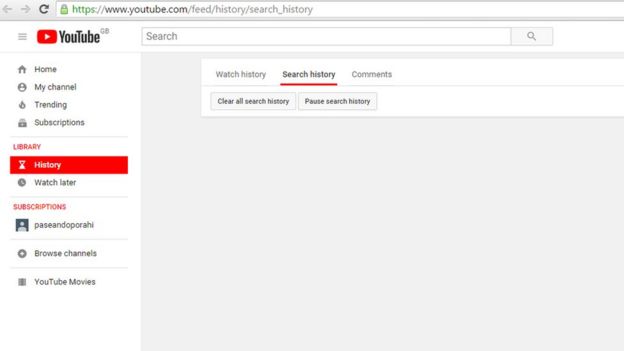 3. How to eliminate everything advertisers know about you
Google not only knows everything about you but also passes that information on to advertisers.
How brands spy you online to send you personalized advertising and how to avoid it
That's why he is able to show you ads that match what you are supposed to be looking for.
But do not worry because you can find out what information is being transmitted to advertisers.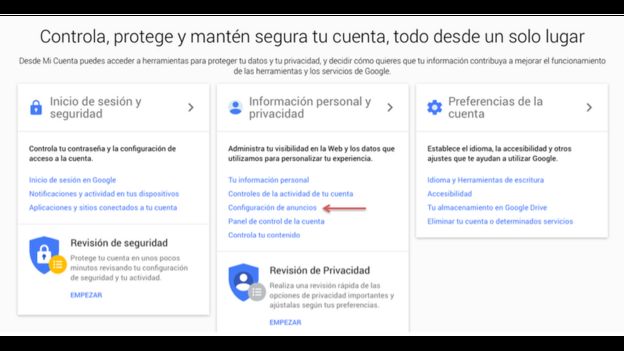 To do this, access your Google account and then enter "Personal information and privacy."
This time we are interested in the option "Ad Settings".
Once inside, click on "Manage Ad Settings".
If you scroll to the bottom of the page, you will see the option "Control ads with closed session". If you click there, you can choose if you want to receive ads with your interests enabled or disabled (the option not to receive advertising is not available).